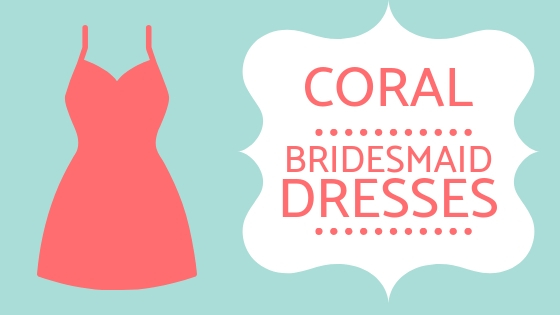 *This post contains some affiliate links, which means that by clicking on a link and purchasing a product, I will receive a small commission at no additional cost to you.
Enjoy our collection of coral bridesmaid dresses. Living Coral was deemed Pantone's color of the year for 2019, so no doubt coral is a compelling color for bridesmaids dresses. If your wedding is in the spring or summer, coral dresses are a great choice. And coral bridesmaids dresses can also be fitting for fall.
Cocktail Length Coral Dresses
1950s inspired coral full circle bridesmaid dress short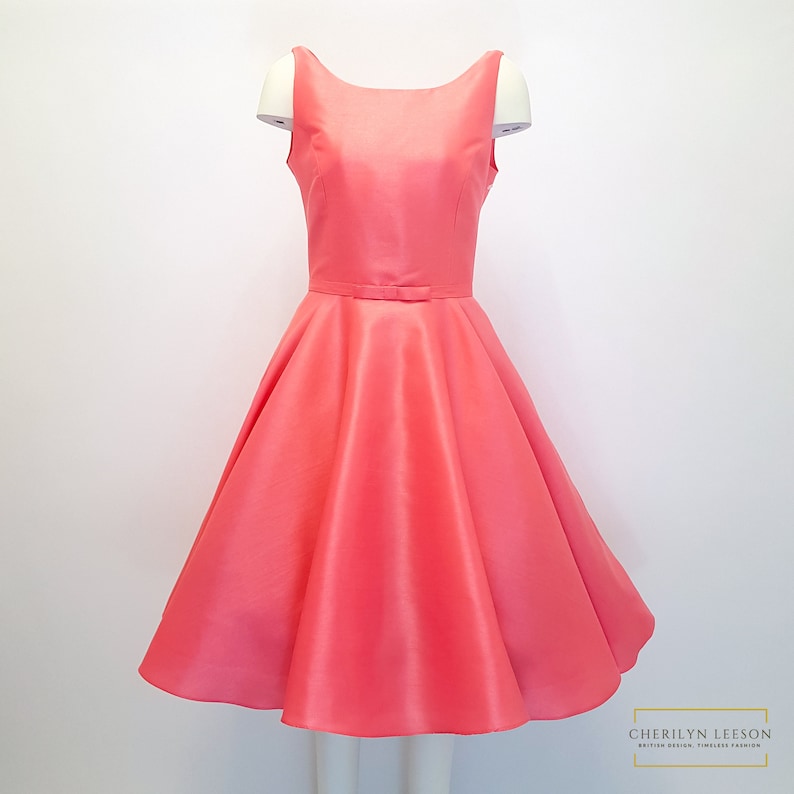 Coral Short Straight Hem Infinity Bridesmaid Dress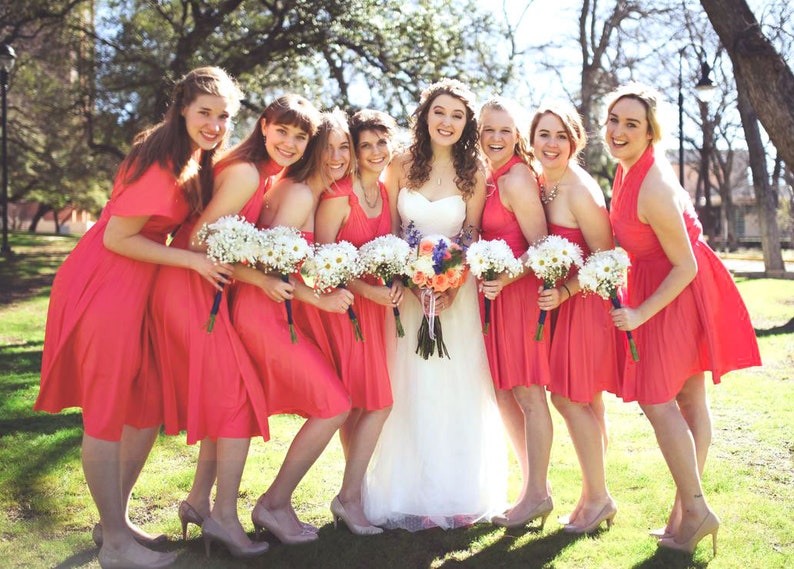 Alfred Sung Cocktail Length Coral Bridesmaid Dress
Alfred Sung Bridesmaid Dress Short
Cocktail length coral bridesmaid dress is a sleeveless sateen twill with a pleated skirt and pockets.
Long Coral Bridesmaid Dresses
Coral ruched v-neck halter bridesmaid dress floor length lux chiffon dress.
Full length v-neck bridesmaid coral dress with ruffle sleeve and tie back detail and side front slit.
Full length strapless coral lux chiffon bridesmaid dress with cuff detail at neckline.
Alfred Sung Lace-up back Bridesmaid Dress
Coral Bridesmaid Dress by Alfred Sung with High low hem and pleated skirt
Coral bridesmaid dress halter neckline, coral wedding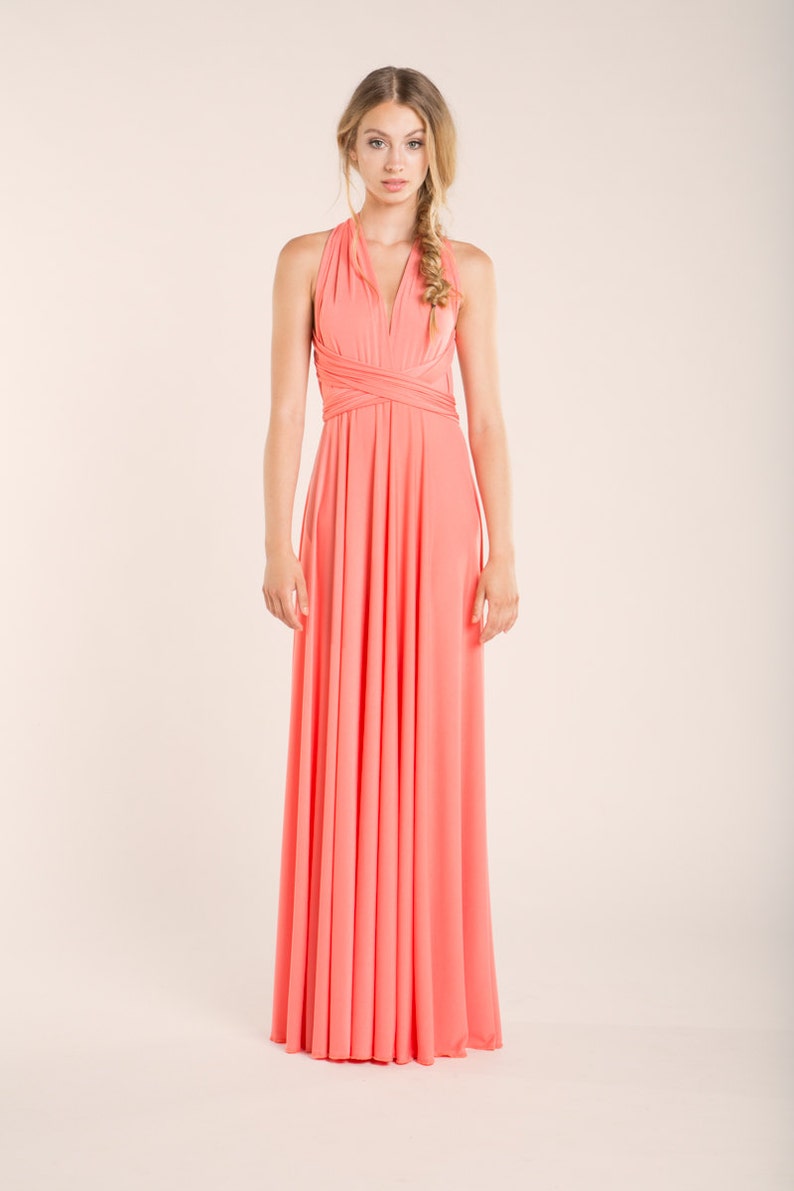 PIN FOR LATER: