You know it's wedding season in New York City when Central Park is crawling with more Brides than tourists.
On a pass through Bethesda Fountain this sunny May afternoon, three Brides were  having their photos taken at the same time in this popular spot for wedding photographs located close to 5th avenue and 72nd street and adjacent to the Boathouse Restaurant, a popular NYC wedding reception venue.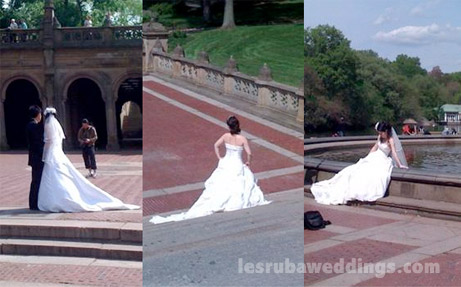 For more information on getting married or taking wedding photos in Central Park NYC, visit centralparknyc.org.