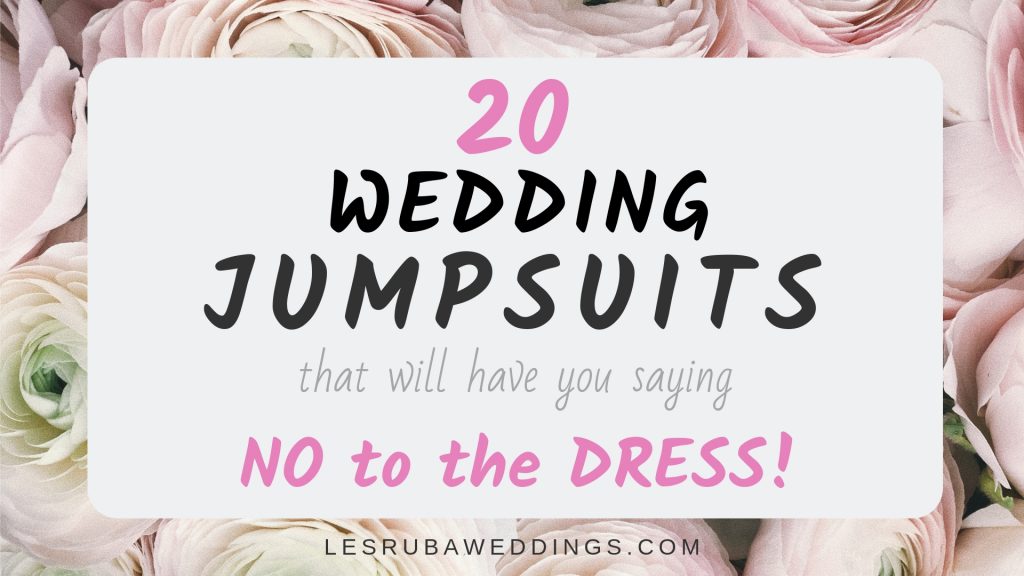 *This post contains some affiliate links, which means that by clicking on a link and purchasing a product, I will receive a small commission at no additional cost to you.
Bridal wear has come a long way from the traditional bride attire. And one of the big trends in Bridal Gowns is actually not even a gown or a dress. Wedding jumpsuits are trending for brides and with good reason. Bridal jumpsuits are easy to wear, comfortable, and a fun way to revive a fashion classic into special occasion threads.
If you're getting married and looking for a non-traditional way to glamorize your unique style on your wedding day, a bridal jumpsuit may be the perfect solution. Bridal jumpsuits are a wonderful wedding dress alternative for carefree brides who want an easy breezy stride down the aisle and on the dance floor.
20 Bridal Jumpsuits to Inspire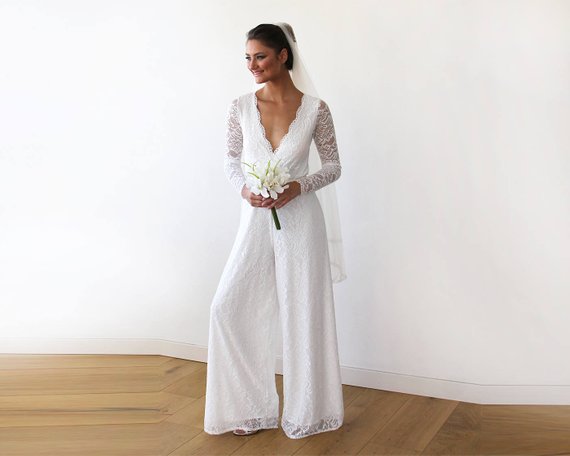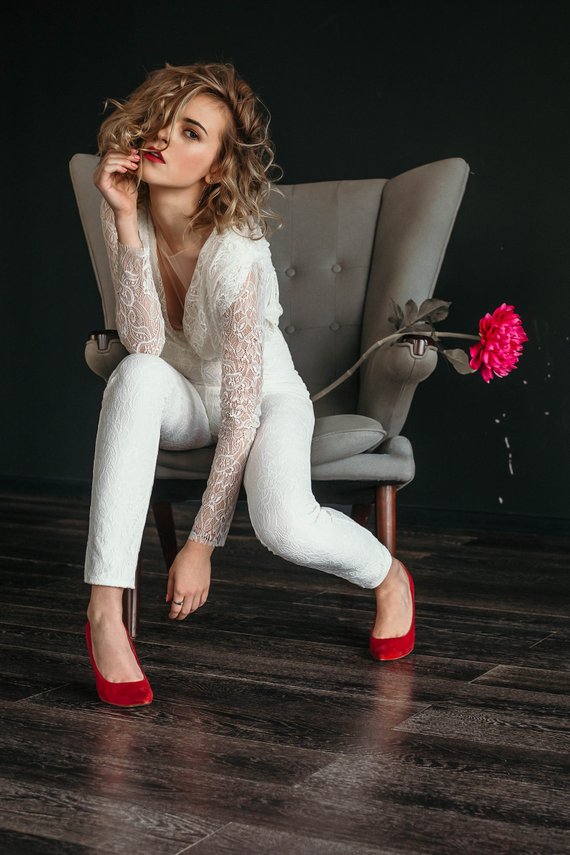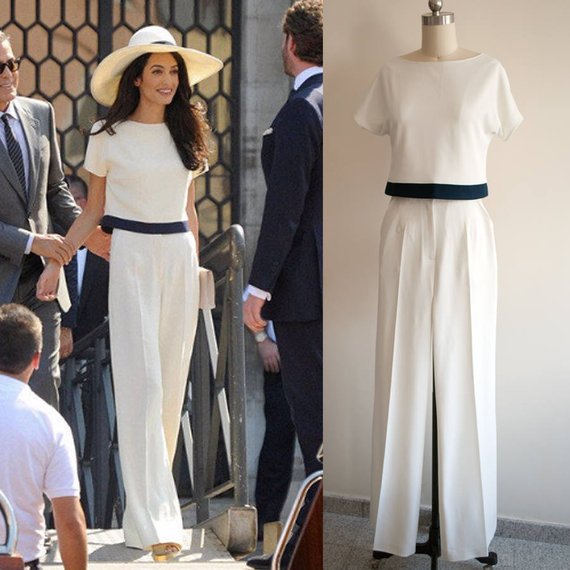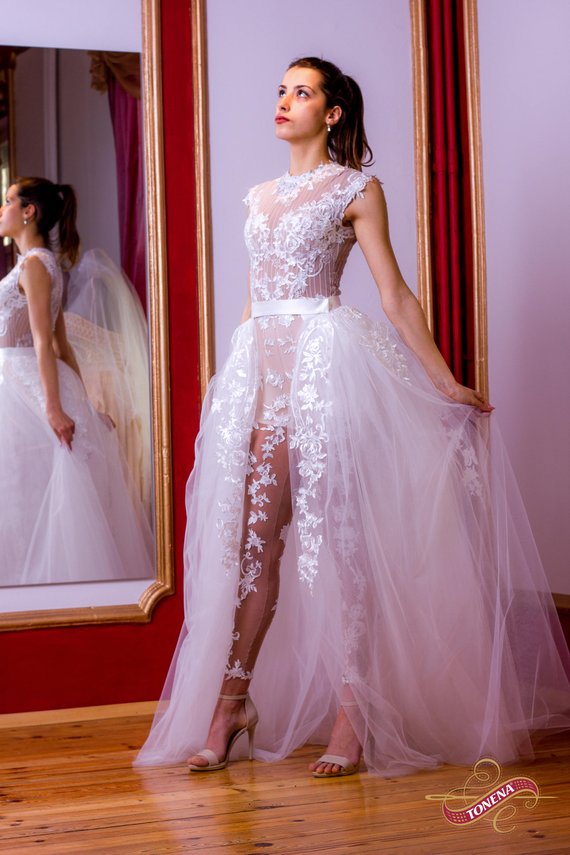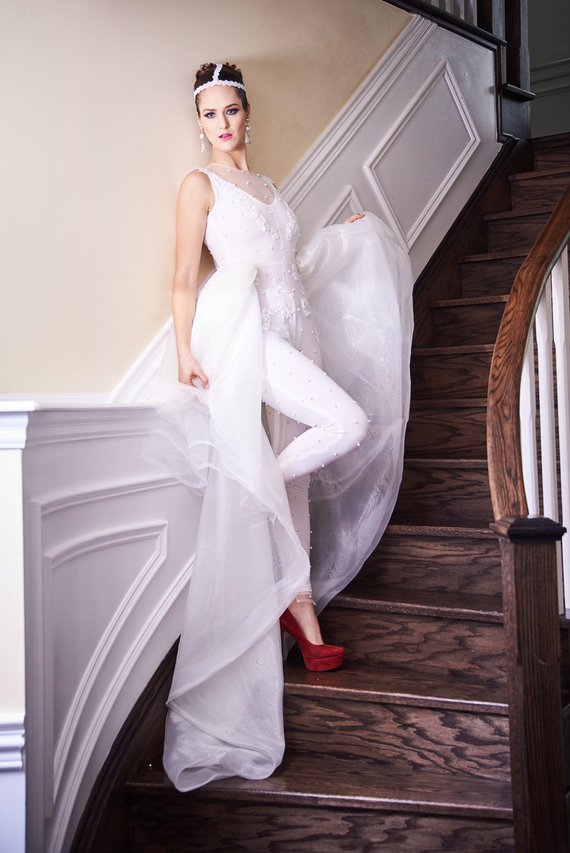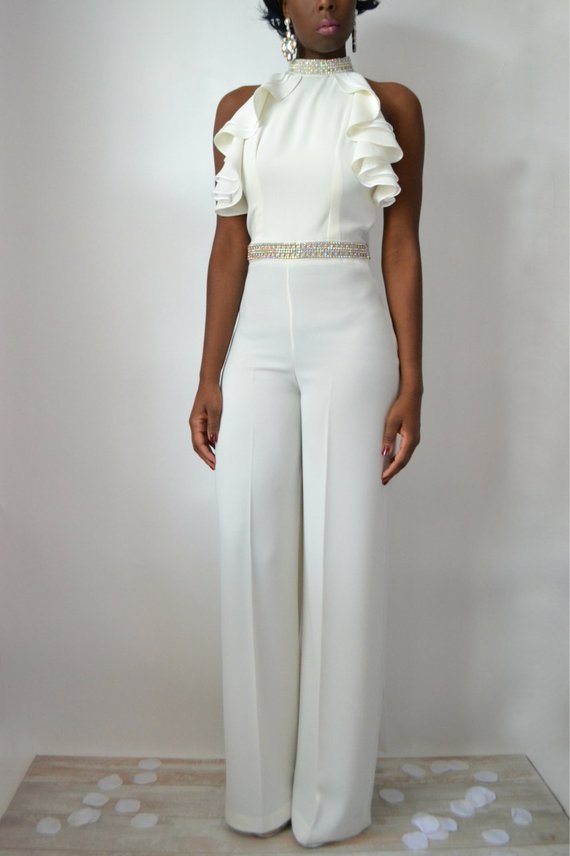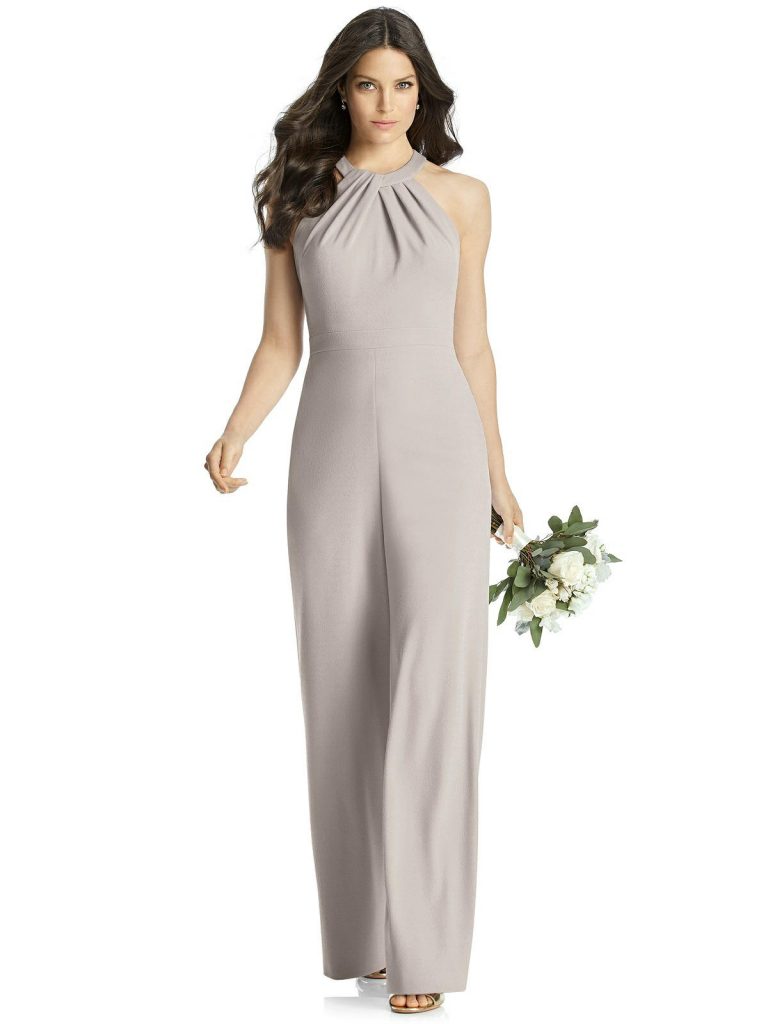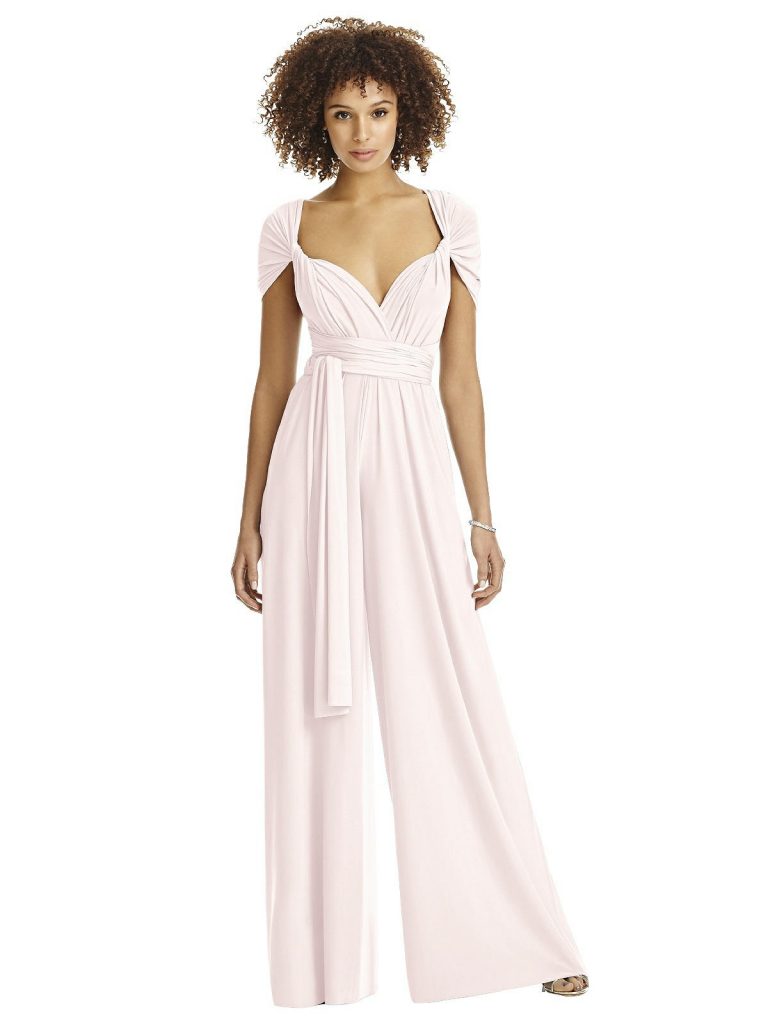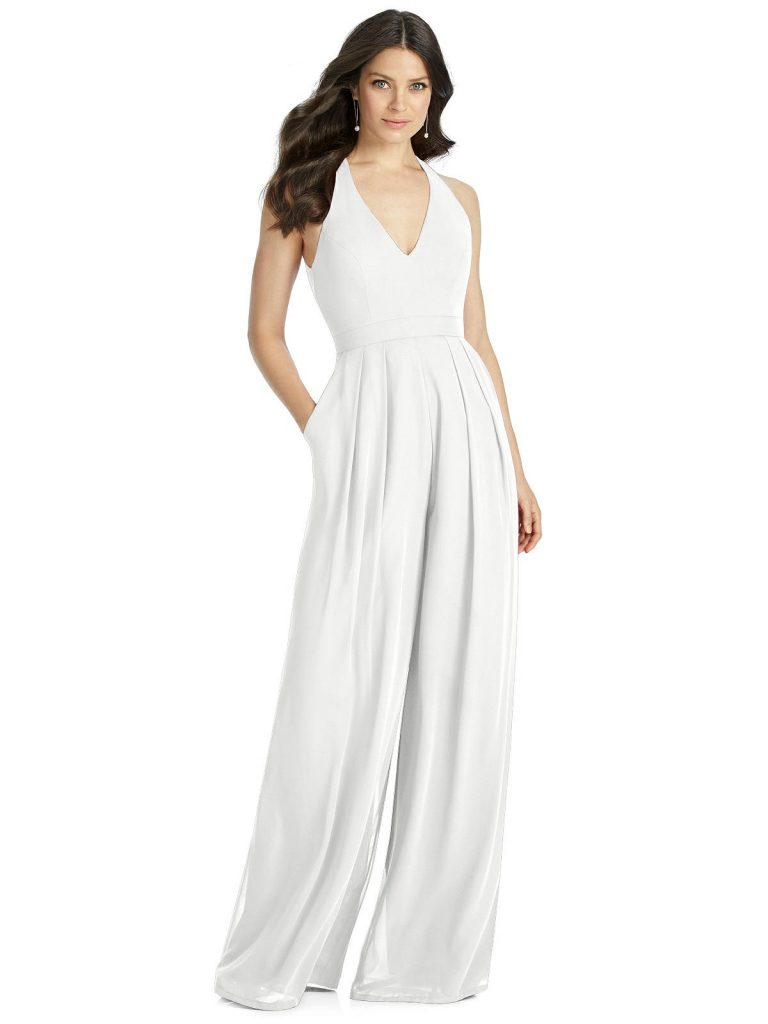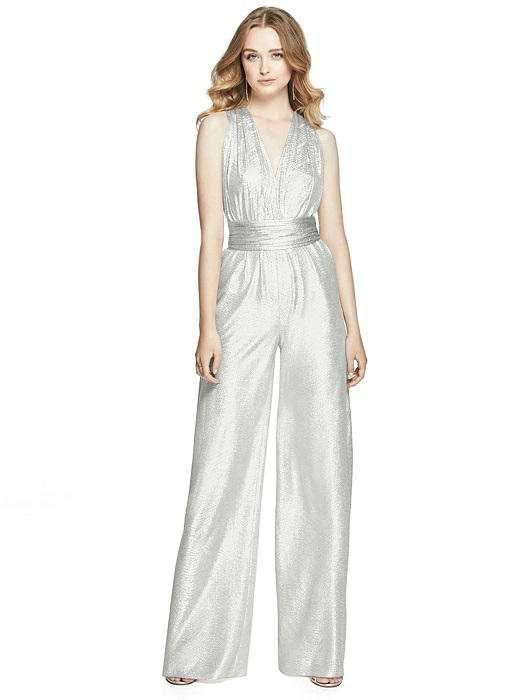 Sheath Halter Sleeveless Evening Jumpsuits

Bateau Sheath Beaded Evening Jumpsuits
– Available in lots of colors!

Sheath Halter Beaded Pleats Evening Jumpsuits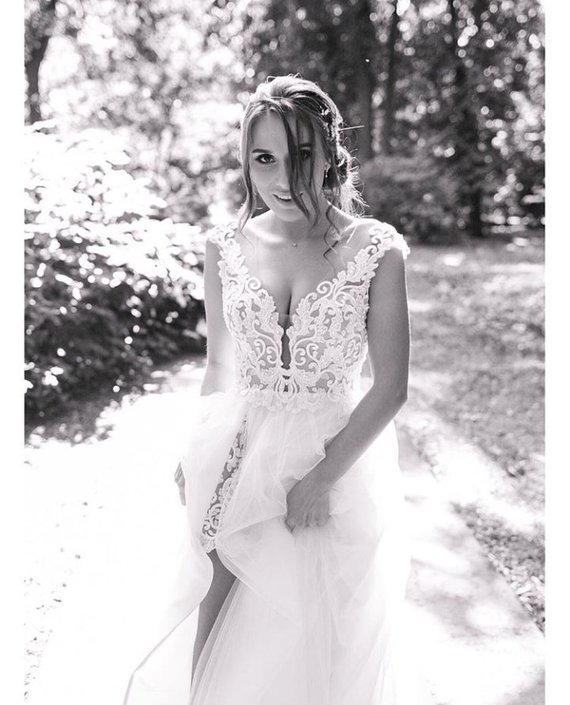 Halston Heritage Dramatic Flounce Sleeve V-Neck Tie Back Jumpsuit (Chalk 1) Women's Jumpsuit & Rompers One Piece
Halston Heritage Sleeveless High Neck Jumpsuit with Stripe Applique (Chalk 1) Women's Jumpsuit & Rompers One Piece
So there you have it, 20 jumpsuits that are a lovely wedding dress alternative for brides to be. These bridal jumpsuits can be accessorized with capes, veils, gemstones, beading and other complementary fashion finishes to make the look unique to you.
Pin it for Later