Galaxy Celestial Wedding Collections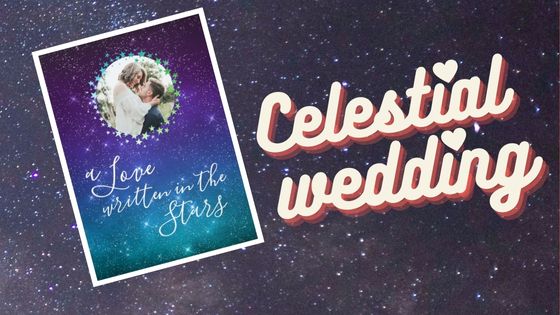 For couples whose love was written in the stars, these starry night galaxy wedding invitation are the perfect expression of your love. Available in several color ways including purple blue, burgundy pink, and teal aqua hues. Select from tri-fold all in one photo celestial wedding invitations to single flat card non-photo options. Either way the stars are twinkling in the sky an beautiful script calligraphy type headlines that it is A love written in the Stars.
Shades of pink fuschia Starry Night Celestial wedding invitation suite
These twinkly star night sky invitation sets are written in the stars for any wedding that takes place outdoors at night, or has a star galaxy theme.